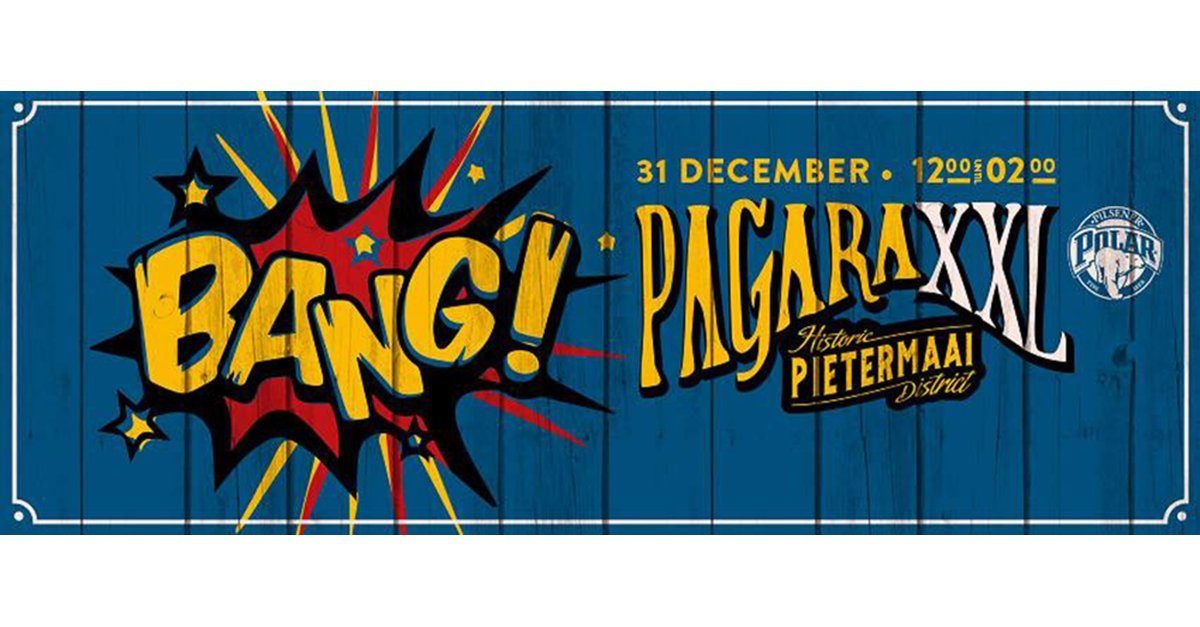 On December 31, New Year's Eve, the Pietermaai District organizes a XXL Pagara Party at Pietermaai with the longest pagara of the island. With 2016 around the corner lets give 2015 a fantastic farewell, with live music and plenty of food and drinks. The festivities in Pietermaai District begin at 12.00 and most places open their doors.
Participating venues:
– Scuba Lodge Dive Center Pietermaai will celebrate the last day of 2015 in Disco style with, all the way from Holland DJ Mark van Dale. Starting from 12.00 until 20.00.
– Cafe de Tijd, will never disappoint you on the 31st of December. Just like every year they will bid the old year with a bang with DJ's Alain Randy Voigt & Sento aka Dylan Kinds.
– Eetcafe Old Dutch will also be open from 12.00 until 02.00.
– New this year are Ginger and Mundo Bizarro who, for 1 day only, will take over the former Rock Beach venue. From noon on the 31st until 02.00 on January 1st. Live performances by Paradise FM Curaçao, Angela Vergouwen, Sleeves, Raphael Loopro and DJ John.
– Kome Restaurant celebrates New Year from 20.00 until 22.00 with a party inside (tickets available at Kome) and a free street party outside (entertainment by DJ SEVEN ). They will have a firework show at 19.00 to celebrate Dutch new year and an extra pagara at 20.00.
The XXL Pagara party is bigger than ever before! Make sure you don't miss out the biggest end of year party at Pietermaai District!
Click here for the map and get an impression of the XXL Pagara in 2014: