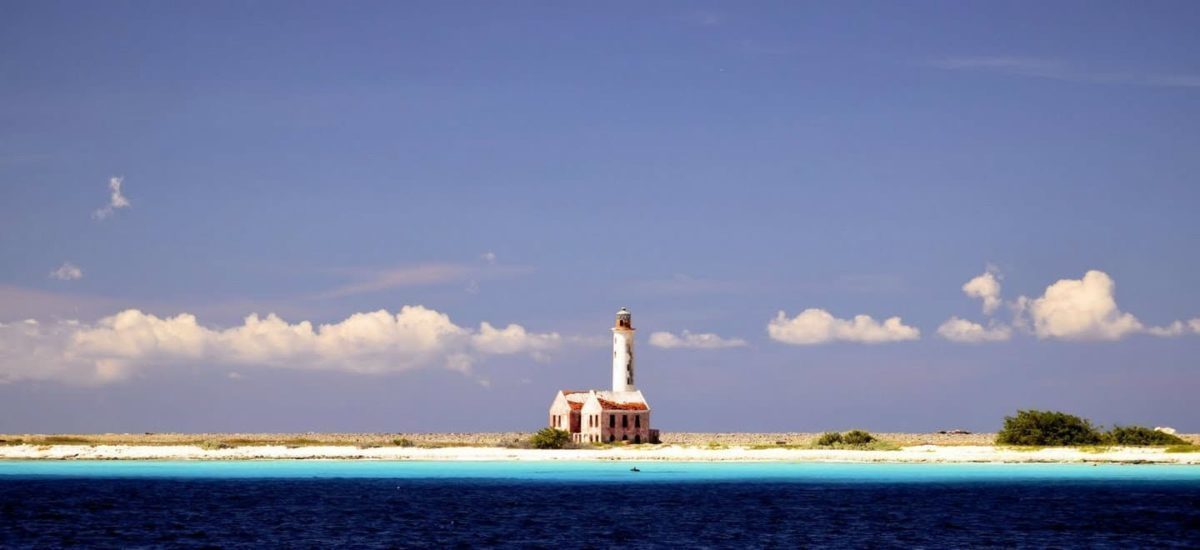 Top 5 Best Excursions
1. Boat trip to Klein Curacao

Take a trip to paradise… Picture white sand, turquoise blue water, turtles and birds. The island, Klein Curacao, is 1.7 km4 big and located about 10 km southeast of Curacao. It is uninhabited and acts as bird sanctuary. The lighthouse is 20 meters tall and lit by a solar-powered LED light. On the beach lies the wreck of a ship that was stranded more than 20 years ago. The waters surrounding Klein Curacao provide good diving and snorkeling opportunities. Operators such as Bounty Adventures organize Day trips. Their catamaran sailing boat offers lunch and an open bar. If the wind is right they sail back to Curacao!
2. Jeep safari to Mount Christoffel National Park

Visit Mount Christoffel National Park by jeep and follow the beautiful Orchid Route, normally only accessible for the park rangers. There are 4 wild orchid species, and a large variety of trees and cactuses. Some common types are: acacia, agave, aloe, flamboyant and calabash. Animals to spot are: the unique Curacao rabbit and the white-tailed deer, lizards, iguanas and silver snakes, Caribbean mockingbirds, Trupials, hummingbirds, barn owls, and West Indian parakeets. Yellow Jeep Safaris offers a 6-hour off-road 4×4 adventure, which has Mount Christoffel National Park on the itinerary, but also visits to San Pedro heights, HATO planes and Seru Bientu offering an amazing view over the island.
3. Kayak tour to Tugboat

The Tugboat wreck lies is 2 – 5 meters of depth and became an artificial reef with corals growing on it and is surrounded by lots of fish. A tugboat is a boat that maneuvers vessels by pushing or towing them in a crowded harbor or a narrow canal, or vessels that cannot move by themselves, such as barges, disabled ships, log rafts, or oil platforms. The story goes that the captain of the towed ship threw his anchor accidentally on top of the tugboat and that is how it sank. The wreck is an awesome snorkel spot. Adrenaline Tours offers a 2-hour kayak-snorkel tour in the Caracas Bay including a stop at the sunken Tugboat with time to snorkel and explore the wreck and to see the colorful coral, sponges and schools of all sorts of little fish. Above water stands an old manorial estate and Fort Beekenburg, a well-preserved fort that was originally built in 1703 to protect the island from invaders.
4. Shete Boka National Park by jeep

The National Park Shete Boka (seven coves or bays) is a nature reserve that covers more than 10 kilometers of the rugged north coast of the island. There are a dozen coves and inlets where three species of sea turtles lay their eggs. The most famous attraction of the area is Boka Tabla, a cave that is accessible from land on one side, and where on the other side the rolling seawaves are pushed inside by the strong winds. Two other bays not to miss are: Boka Wandomi with the natural bridge and Boka Pistol where sea water is pushed through a narrow hole and shoots up in the air similar to gunfire explosions. Check Curacao Actief for their jeep safari to this area including a pick nick lunch in the national park.
5. Architectural walking tour in Otrobanda

Otrobanda is a neighborhood in Willemstad, capital of Curacao. The name comes from the Papiamentu and literally means "the other side", a reference to the fact that from Otrobanda, Punda (the Point) is seen across the St. Anna Bay. Punda and Otrobanda form the historic town of Willemstad and are since 1997 on the World Heritage List of UNESCO. Since 1707, the area has been developed because in Punda was no more space. The architecture is strongly influenced by the Dutch. Otrobanda is now a poor working-class district. Every Thursday architect Anko van der Wouden offers a historical walking tour through Otrobanda. The tour ends in the famous Netto bar, one of the oldest bars of Curacao, also famous for it's green rum.