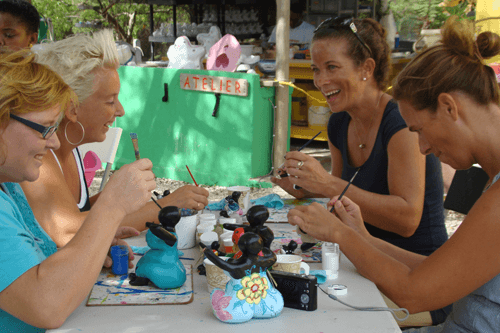 Chichi®
The word Chichi means 'big sister' in Papiamentu, the eldest daughter of the family, who binds the family in a caring and loving way together. Chichi is a Caribbean sensual well-rounded figure. She represents the responsible, dynamic and vibrant older sister. Each doll is handmade and handpainted colorfully by local craftsmen at Serena's Art Factory.



Paint your own Chichi
If you want to paint your own Chichi but you don't have a big group or a special occasion, you can join one of the following Paint Your Own Chichi Walk-in Workshops.