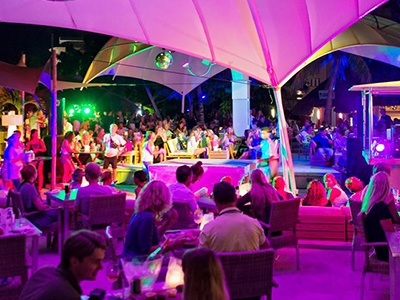 Every Wednesday night Cabana Beach is marked by Astoria's 9.5 Cold Wine.

So on Wednesday nights Cabana Beach is the place to be. With live music by Gino & Friends and Italy's best sparkling wine for a special price, you can spend your  evening in the lounge or on the dance floor.

Interested in the lounge? Make your reservation for a great night with bubbles and the famous Chef's Bites.