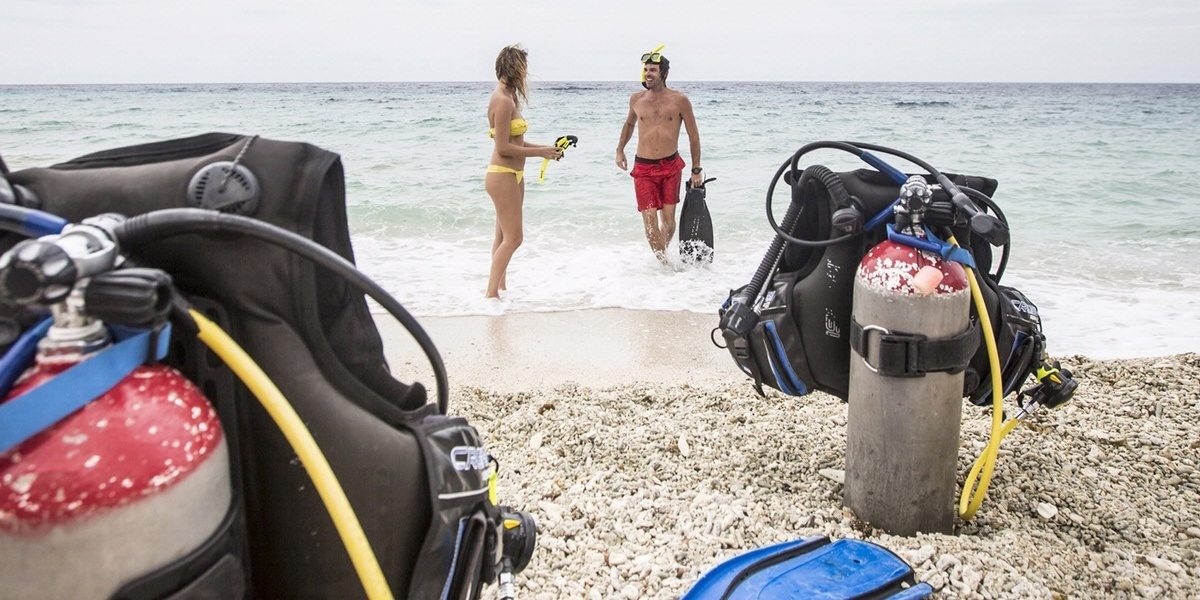 Discover The Caribbean's Best Shore Diving: Curacao
For the 22nd year in a row, thousands of Scuba Diving subscribers and web users rated their experiences at dive destinations from all around the world. Curacao is nominated in the Top 100 2015 Readers Choice Awards for Best Shore Diving.
The Most Beautiful Snorkeling and Dive Sites
Whether you are a beginner or an experienced diver or snorkeler. Diving in Curacao is unique for many reasons; it is set apart from other Caribbean destinations by its diversity and its density of sea life, its many underwater landscapes, and its reef proximity to shore.
Curacao snorkeling and diving encompass 40 different dive areas, which cover over 65 individual sites. Divers and snorkelers never seem to be able to stop talking about the beauty of Curacao's underwater world. There is plenty to see, underwater and on the surface. You shouldn't be surprised to see dolphins playing, turtles sunning, or pilot whales migrating.


Dive in where the reef is just a few steps away…
Santa Barbara Beach & Golf Resort is home to a full-service dive shop operated by Bounty Adventures. Since 1995, they have been providing snorkeling, diving charters and services on Curacao. The Bounty Adventures Dive Center will accommodate all your diving needs.
Stop by for equipment repair, purchases, classes, rentals of air fills. With their own custom CG Certified dive boat, outfitted with full safety equipment. The experienced Captains and Crew will make your diving experience truly remarkable!