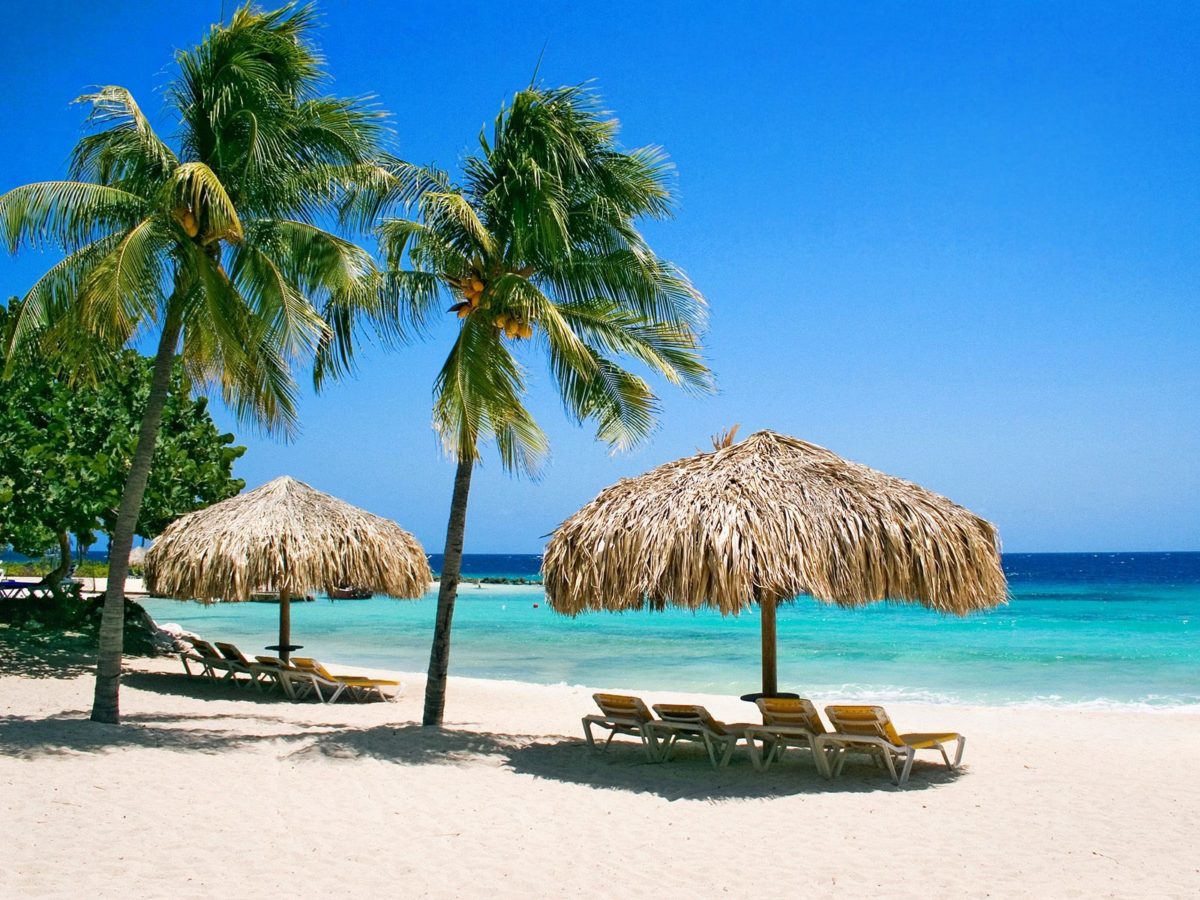 Curacao boasts almost 40 stunning beaches, ranging from hotel sands to secluded coves. The northwest coast's rugged waters make swimming difficult, but the west coast have sheltered bays that are good for swimming and snorkeling. During the weekends, Curacao's beaches are most crowded, but if you visit a beach during one the weekdays, there's a good chance you'll have a beach all to yourself. The best beaches are not the long stretches of expansive coastline but the smaller, but rather smaller, more intimate beaches.
Here is a list of the Top 5 Best Beaches on Curacao:
1. Playa Kenepa Grandi (Knip Beach): very popular with the locals. It's ideal for swimming and sunbathing surrounded by beautiful views. Located on the western side of the island of Curacao, You should consider stopping by even if you aren't staying in the immediate vicinity.



2. Cas Abao: white sandy beach, crystal clear waters, waving palm trees and many parasols. Its reefs are a dream for snorkelers and divers. On the beach you can find a bar, restaurant, showers, toilets and a dive shop. Located on the island of Curacao, in the general vicinity of St. Willibrordus, Cas Abao Beach is on the West coast of the island.



3. Playa Lagun: most of the time you can see sea turtles so always take your snorkeling gear! Lagun is less exposed than the others, making it just the right spot to stay out of the busiest areas. Watch fishermen return with the catch of the day. Located on the southern outskirts of Lagun, Playa Lagun is on the North West edge of Curacao.



4. Playa Porto Mari: famous for its unique double reef. All activities at Porto Mari Beach are managed in an environmentally responsible manner. Tere is an on-location dive equipment shop available. Though even more than that, people come here to relax in the sun with friends and family, and hang out at the popular seaside restaurant. Positioned just outside the heart of the island of Curacao, in the vicinity of St. Willibrordus.



5. Klein Curacao: one of the most spectacular and picturesque beaches in the world is found on the uninhabited island of Small Curacao. You'll need to take a  boat trip out to this mostly deserted island 15 miles off the southeast coast of mainland Curacao. With fantastic visibility above and below the water, sea turtles, dolphins, and other exciting marine creatures are commonly seen.