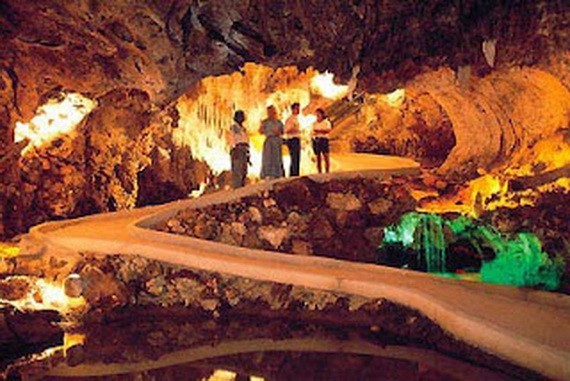 The Hato Caves being more than 200.000 years old are born out of the sea into a historic monument. The caves are very popular and comprise the largest such underground formations on the island, and consist of several rooms and chambers.

The Amerindian Arawaks used them for shelter and left behind cave drawings, or petroglyphs, estimated at 1500 years old. During the colonial slavery era, they served as a refuge for runaway slaves who sometimes lived in them for months on end.

The entrance to Hato Caves is located a bit south of the island's only airport and about five miles north of the capital city of Willemstad.

Nowadays the Hato Caves can be considered the most beautiful and public friendly cave of the island. You will be delighted to see seldom long-nose bats, beautiful limestone formations, a romantic water pool and a statue of mother Maria holding here only child.

At the Hato Caves, you will experience the beauty of Curacao's nature, history and culture.