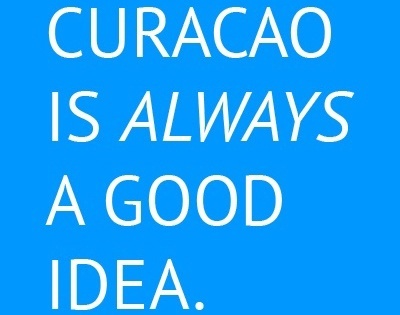 Looking for things to do on Curacao?
The small Caribbean island of Curacao is located just north of Venezuela as part of the ABC islands along with Aruba and Bonaire. Being the largest of the ABC islands, Curacao is a multicultural country with over 50 different nationalities being represented through its 150,000 residents with most speaking one or all of four commonly heard languages English, Spanish, Dutch and the local language of Papiamentu. Your choices are as varied as the island itself. With endless activities to do for all types and ages, definitely consider this Caribbean island when choosing your next vacation destination. From astounding scuba diving experiences to breathtaking nature parks!

Top 5 things to do on Curacao:
1. Beaches: With nearly 40 beaches ranging from powdery white sand beaches to secluded bays Curacao will sure please your beach appetite. Click here to discover which Top 5 beaches are the best on Curacao.



2. Downtown Willemstad: Stroll the streets of Punda, Otrobanda, and Scharloo and you'll see the heart of Willemstad has a lot to offer, from fine shopping 
and dining to magnificent architectural landmarks and museums. While exploring downtown capital Willemstad, named on UNESCO's World Heritage list, visit the Handelskade, the Floating Market, Plasa Bieu to taste local food, Handelskade and when walking across the Queen Emma Pontoon Bridge from Punda to Otrobanda, you'll soon come to the Rif Fort.



3. Explore the sea. Whether you're on or in the water; get wet and experience the islands vast marine life or discover it from above by kayak or on a tour. Read here for more information why you should go diving in Curacao underwater paradise. Bounty Adventures offers te most wonderful boat and sailing trips, scuba diving, island tours and watersports on Curacao. Visit the Sea Aquarium, The aquarium hall has over 40 saltwater tanks full of marine life and offers visitors the opportunity to feed sharks, interact with stingrays, sea turtles, flamingos…and lots more. On the same location, you can visit the Dolphin Academy and enjoy a unique experience with their dolphins.



4. National Parks of Curacao: Curacao has several Nation Parks, but Christoffel National Park and Sheta Boka National Park are Curacao's most beautiful natural treasures. Providing different types of tours, including guided hikes, jeep safaris, mountain biking, deer-watching, animal presentations and cave explorations.



5. Nightlife: From outdoor clubs, to Martini Bars and Casino's. The large population and diverse culture mean that Curaçao's nightlife is without a doubt the best in the ABC islands. Because the island is densely populated with a happy, social bunch of locals, the nightlife scene is geared for the residents as well as the tourists. Every week there are special events or theme nights. Happy hours in Curacao make life so much more fun and interesting. Aside from the cheap drinks, happy hours in Curaçao offer a special time and place for people of all ages to interact with each other. Click here to find out about the events and happy hours on Curacao.