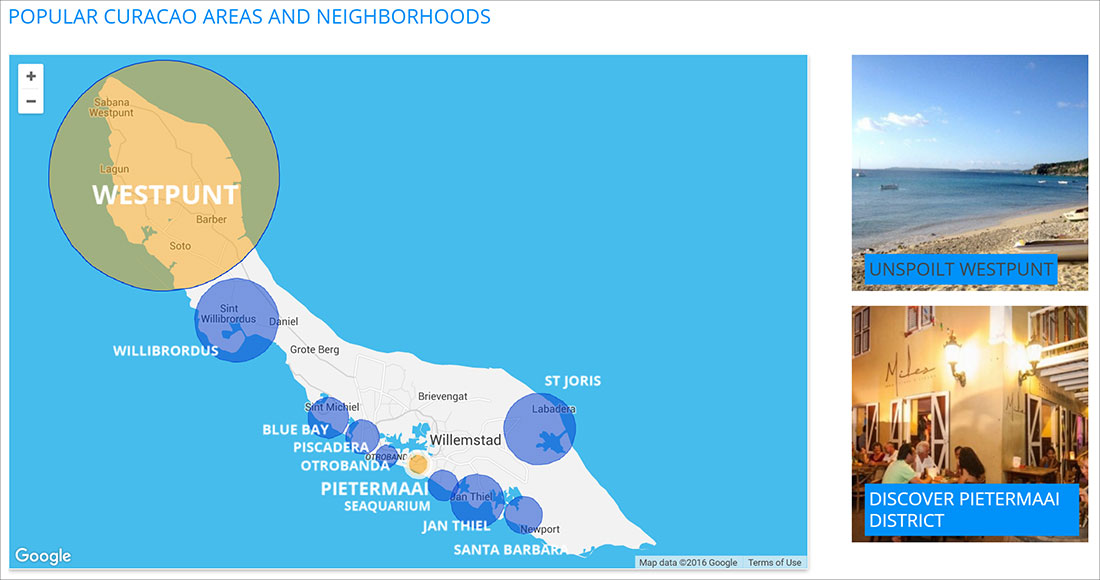 Curacao can be divided in distinct areas with its own unique atmosphere and things to do.
That asks for a new section on or website.
Curacao's most popular area's and neighborhoods.
So, from now on you can search for activities and hotspots in a specific area like Pietermaai district or Westpunt. Just click on the map, and you'll find some information about the neighborhood you want.
Go to the area and neighborhood section.