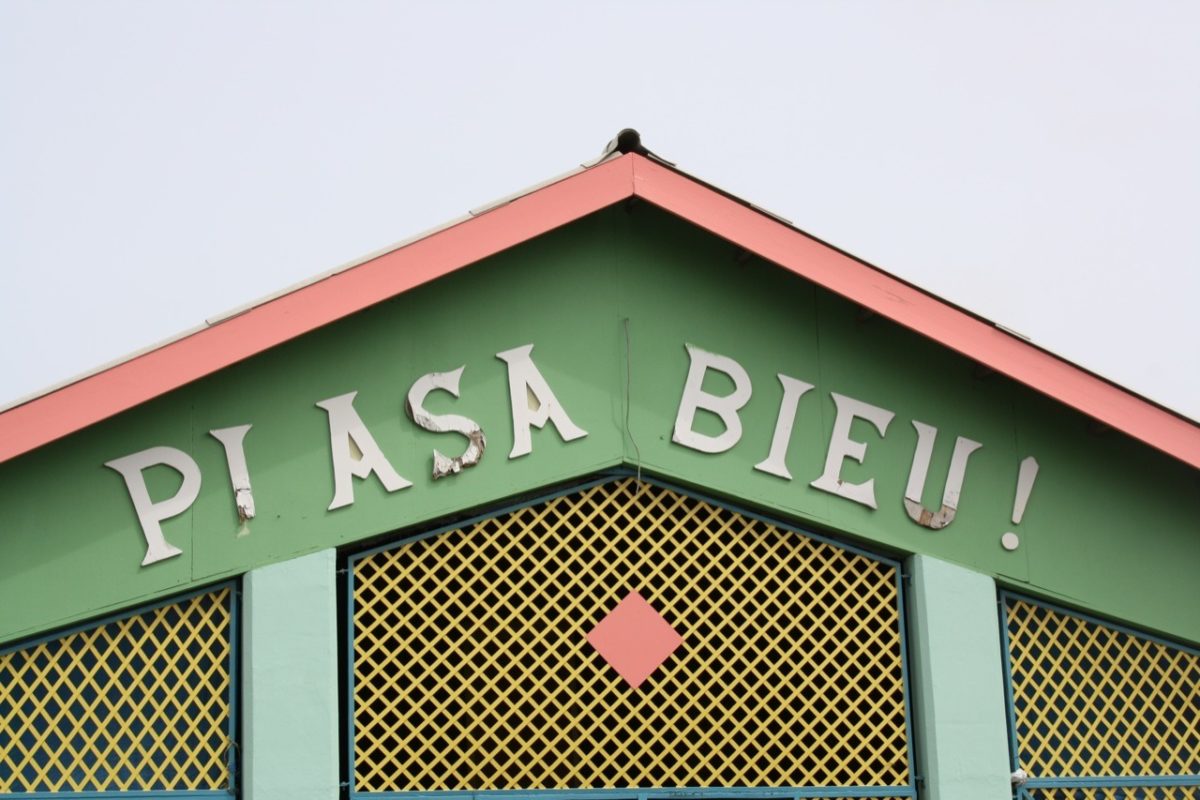 Plasa Bieu is situated in the heart of Punda, in Willemstad. The place to find krioyo soul cooking; a wide range of local dishes. The six different operators located in Plasa Bieu are: Yvonne di Plasa, Chichi di Plasa, Grasia di Dios, Fung's Kitchen, Kushina di Rignald and Zus di Plasa. Punda's Cafetaria, also known as Marché Bieu: Old Market.

The ingredients are purchased on a daily bases to gurantee fresh, appetizing meals. Some of the favorite dishes are: stewed salted pork tails, bòkel (salted mackerel), kabes ku higra (head and liver stew), kadushi (cactus soup), bonchi kòra (red kidney bean soup) and Iguana soup. Dishes are served with rice and beans, funchi (polenta), mashed potatoes or french fries. Beware: the food can be pika pika (spicy)!

During your stay visit Plasa Bieu Curacao, wonder around and ask for the specialities and smell the aromas before ordering. While looking around, you will see satisfied expressions on the customers' faces. Dishes vary from Nalf. 10 to Nafl. 20 depending on size and type of your meal. Plasa Bieu is open from Monday till Saturday during lunchtime.