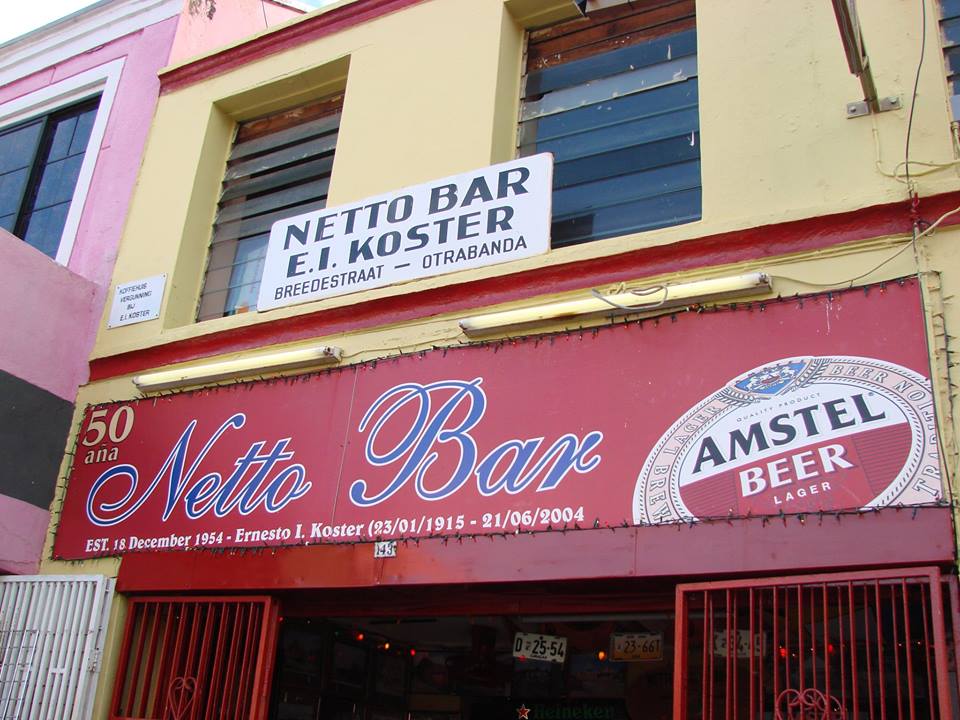 The Netto Bar, which dates back to 1954, is one of the oldest bars of Curacao and the home of the famous Ròm Bèrdè, Green Rum in Papiamento. It's a staple libation among the men in Curacao, 100% homegrown and only founded on Curacao.

Founder of Netto Bar, Ernesto "Netto", started producing the original and authentic Ròm Bèrdè when he was still a young boy. The bar has a hodgepodge of stickers, flags, banners, license plates and lights plastered all over the walls. Remarkably, the bar begins serving Green Rum to locals and tourists every day at 8 AM every day since 1954, presumably because well, it's the Caribbean!

People used to drink Ròm Bèrdè from small glasses with an ear and a glass of water next to it. Nowadays clients drink it either with fresh coconut water, on the rocks or mixed with their favorite refreshment. You can also drink the famous Ròm Bèrdè mixed in one of the delicious cocktails. Located off the tourist path in the Otrobanda neighborhood of Willemstad, Netto Bar is a tiny hole-in-the-wall joint with a decidedly local flavor.

Visit Netto Bar just like Prins Willem Alexander in 1999 and our team from Curacao To Go, and experience its special atmosphere and off course, don't forget to taste the "world famous" Ròm Bèrdè!