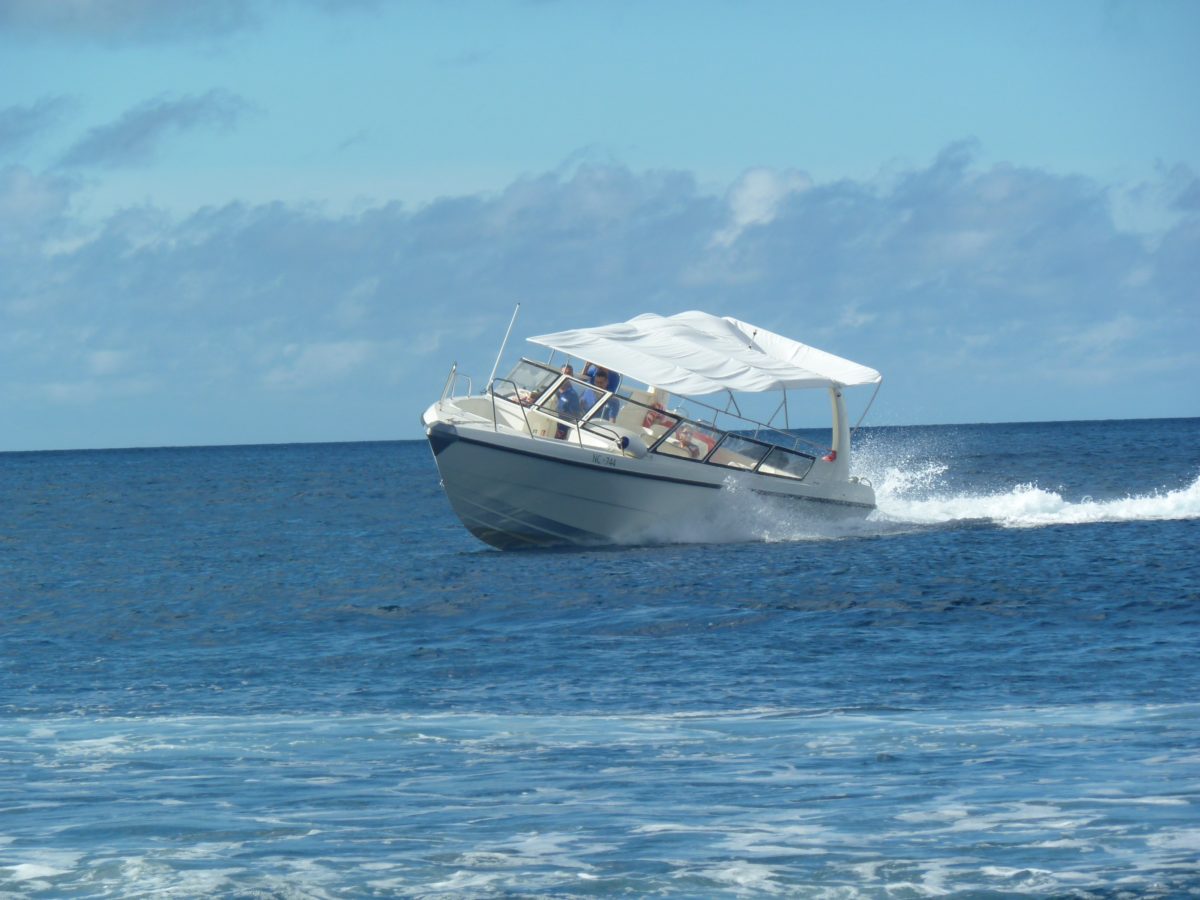 No time to get seasick
It is now possible to travel to Klein Curacao in a new, fast and luxury boat. The boat arrives within 45 minutes for 65 dollars per person. Other boats will take over one hour and 45 minutes to get there! You will see spots like the coastal area at Fuik, Duivelsklip and Oostpunt. You even see a completely inaccessible side of Curaçao. If you are lucky fly-fishes will follow the boat and even dolphins are regularly seen.
New, Fast & Cheap
Adrenaline Tours Curaçao introduces this charter for only 65 dollars per person. The high class charter has luxury seats for a comfortable ride but has over threehunderd horsepower. So you will get a boost of adrenaline. At the same time enjoy nature in its most beautiful way.
Charter for 65 dollar to Klein Curacao
The beautiful island Klein Curacao lies only 15 miles away from the busy Curacao. The island is a must visit when travelling to the Caribbean. It's a barren rocky island, which acts as a bird breeding ground. It is surrounded with white sandy beaches and crystal clear water. Klein Curacao is a place for total relaxation as described by every travel magazine around the globe.
Why you should visit Klein Curacao:
– Swim together between lots of colorful fishes in the coral.
– The island is also a perfect spot for snorkeling and diving.
– The lighthouse is the oldest ruin you can find on klein curacao.
– Once you get to the top of the lighthouse it gives you a very clear overview of the Caribbean.
– You even see an old shipwreck that stranded there in the sixties.
Live the beach life Klein Curacao has to offer you!
TIP: Besides a trip to Klein Curacao the company has a ton of other water sports activitities to do. Try sightseeing in relaxing boat tours or intense Jet Ski rides, kayaking tours or a Curaçao speedboot adventure. Find Adrenaline Tours Curaçao at the Caracas bay z/n in Willemstad, Curaçao.