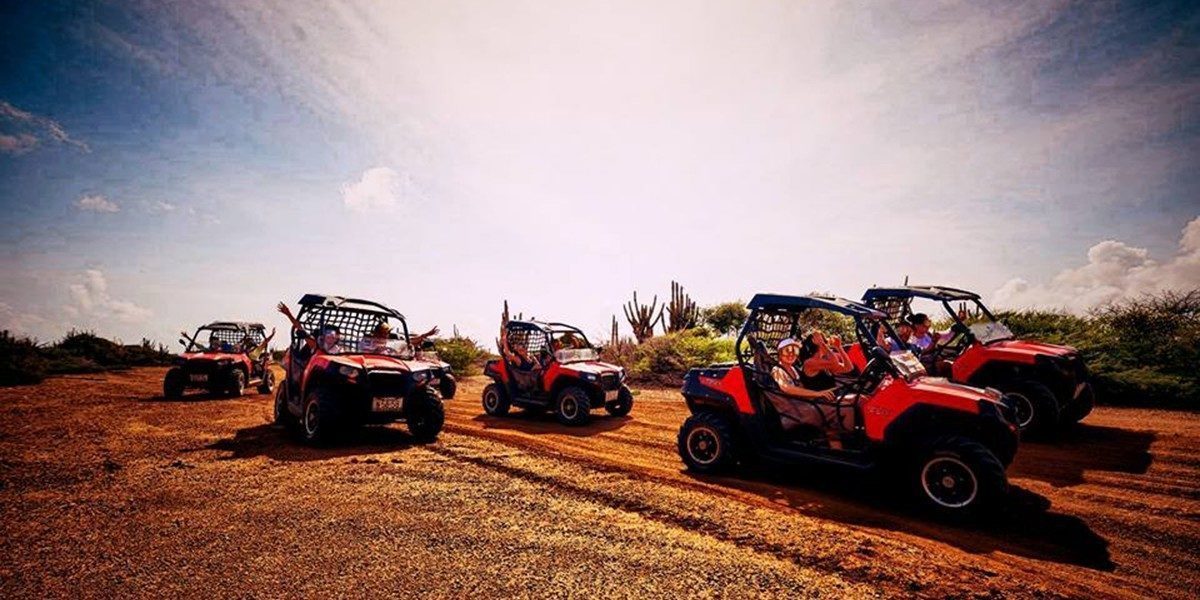 The Best Off Road Tour Curacao
After a 5 minute pre-tour instruction for safety and operational details you are ready to go! With the North East Coast excursion from Curacao Buggy Adventures, you'll drive your own automatic buggy caravan-style on the road following the tour guide from the Sout East Coast to the North East Cost of the island.
After 15 minutes the tour starts off road through a dessert style outdoor with cactus scenery until you'll reach the North shore. Experience crushing waves from the Caribbean Sea on the shore until you'll arrive at the Indian Caves.
At the caves, the tour guide will guide you inside the caves. At the top of the caves, you'll discover a breath-taking view of the whole North shore. The tour will continue off road near St. Joris Lake to visit the Ostrich Farm. At this 15 minute break, you can see the largest bird on earth.
After the unique experience at the Ostrich Farm, the tour will continue on road back to the buggy shop.