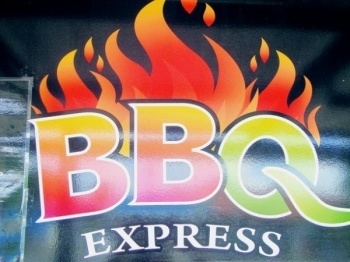 When night time hits, the late-night dining and street food scene on Curacao is dominated by food trucks called "Truki Pan", short for Trùk di pan, translated to sandwich truck. These trucks used to only sell sandwiches, but pretty soon fries were added with a variety of grilled meats or seafood. You will find the trucks along the road.

Order your food trough the window and try the melt-in-your-mouth steak, called "Lomito" or Chicken with peanut sauce, ku batata, with fries. Wait until your number is called and customize your order with a sauce you can find on the counter of the truck. Squeeze into the small seating area in front or do as the locals do and eat your fried food from the hood of your car.

Every Curaçaoean has their favorite truki pan, their go-to place. Driving down Caracasbaaiweg across Toko San Jose you'll find BBQ Express. BBQ Express has grown into somewhat of a legend around the island. Always a busy place and a favorite of locals and tourists. Delicious food and quick service for an excellent price. Eating from a truck is an excellent experience for anyone on the island.