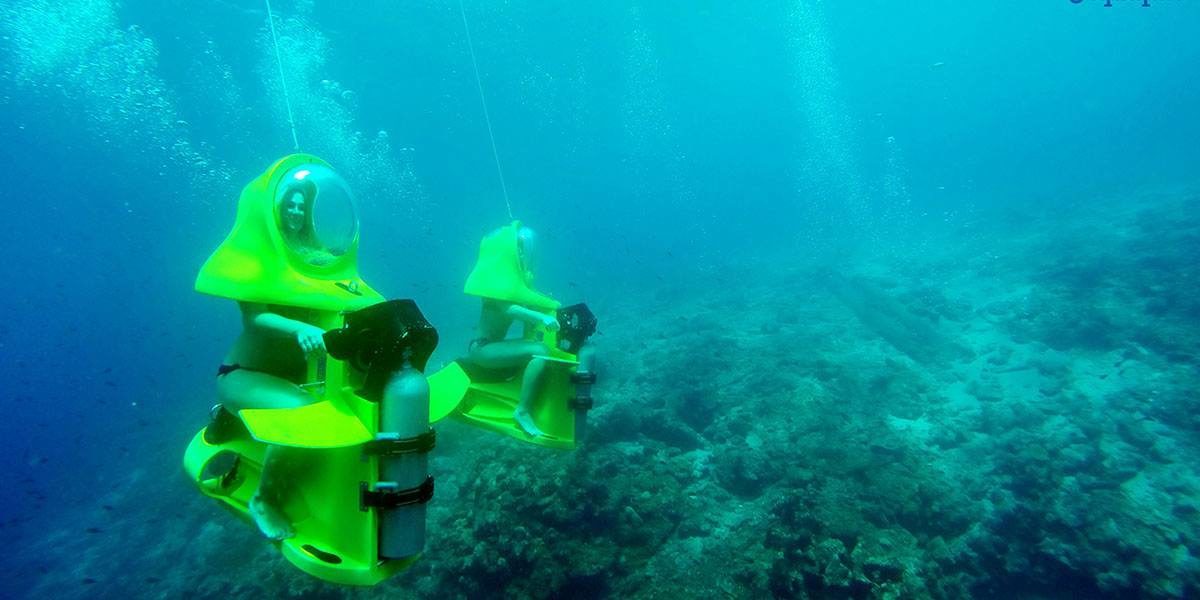 Looking for a fun and unique experience on Curacao?
Glide effortlessly under the sea in your personal self-propelled, submersible scooter with Aquafari Curacao. Explore the underwater world in Curacao in one of the world's most unique attraction.
What To Expect?
Observe a variety of beautiful fishes and watch them as they swiftly move among the colorful coral reefs. Aquafari Curacao is a family company, driven to give you and your friends or family a great underwater experience.
The eco-friendly, self-propelled scooter is a safe attraction for the whole family; scuba or diving experience is not required. Just sit in your own personal submersible scooter and take in the wonders of Curacao's reeds. It's for young and old, safe and lots of fun!
The Excursion
Excursion Details
Duration: 1,5hrs including instructions (Approx 45 min. underwater)
Difficulty: Easy to moderate. Just sit and enjoy.
Days: 7 days a week
Location: Pirate Bay Beach, Piscadera weg
Create Memorable Holiday Moments