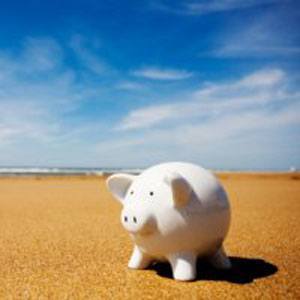 Accommodations: The price of your lodging on Curacao will depend on serveral different things; type and location and time of year during which you visit. You have several choices when it comes to accommodations. From all-inclusive hotels to rental apartments, the island offers that appeal to your particular tastes. Visiting the Caribbean during the off season (from May to November), is considerbaly cheaper than visiting during the winter months. For example, Pietermaai Apartments is situated 20 m from the Caribbean Sea and offers fully furnished accommodation in the historical Pietermaai district of Willemstad.
Daily Spending: Curacao offers different food choices, eat local or go fine dining at the island's up-scale restaurants. Save money by sticking with local cuisine, especially the markets. Plasa Bieu is a good place to taste local dishes, guaranteed fresh and delicious. Don't forget to try the Giambo (Ocra soup) and also Repa di Pampuna (the famous pumpkin fritters) for desert. On the island you also have special deals, such as "Monday All You Can Eat Pizza" at IL Forno or "Special Lunch Deal" at Matsuri.
Transportation: Get around and see the sites. There are several transportation options. Enjoy touring in a bus, which have convenient fares of under $1(USD) per trip, cab fare starts at about $8(USD) and can go up to about $30(USD), depending on the length of your trip and final destination. Rental cars are the most expensive type. You will enjoy the freedom of seeing Curacao, rent a car by the day for about $30(USD) to $80(USD), and by the week for about $200(USD). Blue Skies Car Rental offers different choices with great service.
Shopping: Curaçao is extremely popular for its duty-free shopping, and many travelers take advantage of the many shops and vendors that line the streets in places like Punda and Otrobanda. Popular purchases among tourists are local artwork, Curaçao liqueur, Dutch Delftware, and wooden shoes. The cost of your shopping will depend on what you buy and how much you buy.
Activities: Curacao also offers the opportunity to enjoy a variety of sports for all ages and all desires. From scuba diving, snorkeling, tennis, golf, mountain biking and windsurfing, to more relaxing such as jeep safari, sea kayaking and horseback riding. You can swim with dolphins, play bowling, ride a bike, go fishing, boating, rent ATVs, visit the famous Seaquarium and more. Consider planning your stay by choosing the "Must Do's on Curacao". Whatever trip you choose from Curacao's tropical menu, the experience will be unforgettable. Consider a trip with Bounty Adventures, they offer by far the most wonderful boat and sailing trips, scuba diving, Island tours and water sports on Curaçao.